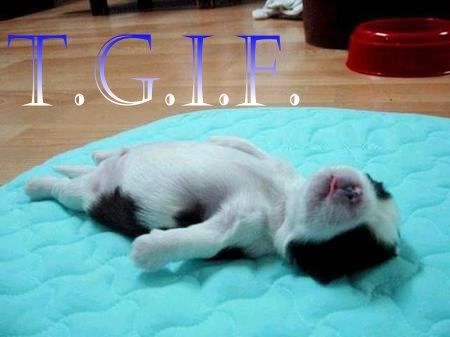 TGIF indeed!!! My morning today:
6:15 slowly awake
oh, thank goodness its Saturday
roll over
hmmm... something's not right
oh! it's NOT Saturday
it's Friday
GRIN
it FEELS like Saturday because I have the day off - start of a 4 day long weekend!
roll over again
That's it.
This has been an interesting adventure, to blog my mornings for a full week, but to be honest, it was more fun and funny the first couple of days... though at some point i might look back at all this and find it amusing... i
I also left me thinking that i could write a fictional blog and have a blast with it... as soon as i thought about that, "Dell" went through my mind... hmm.... a girl named Dell in a big city blogs her daily life?